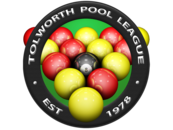 Tolworth Pool League
Sponsored by Molson Coors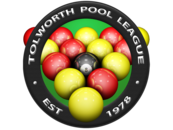 Tuesday Night Pool League Founded 1978
TOLWORTH POOL LEAGUE sponsored by Molsen Coors
The Tolworth pool league runs on a Tuesday night with this Winter (Nov - July) and summer seasons are usually (May- Sept) however due to the current pandemic the summer season will not be played until 2023 at the earliest. The League requires each team as standard to have at least four players available (save exceptional circumstances) to constitutes a team on match nights. Up to a maximum of fifteen players can be signed on at any one time, with a maximum of eleven players playing in any one match.
Cup competitions, Singles and Doubles are run throughout the Winter season.
The Winter League entry fee is £80, Summer League is £50.
Singles and Doubles are £5 per player (players must play a minimum of 50% of League and Cup matches available to qualify for first rounds. For the 2022/23 season, players are required to have played in at least three league or Cup games before the first round of the Doubles and at least four games to play in the Singles. Players are then required to play in a minimum of 50% of all League and Cup matches before the end of the season. Players who have not fulfilled this criteria will be removed from the competitions. Entry fees are not refunded. The competition dates will be advertised on the website.

For more information on how to enter a team please contact the league by emailing tolworthpool@icloud.com
Current Holders 2022
Winter League - Epsom
Division 2 - Molesey Eagles
Division 3 -
Summer League - Epsom
Division 2 - Lucky Surbiton
Division 3 - The Greyhound Bulldogs
The John "Chains" McCabe Memorial League Cup - Epsom
The Robert "Billy Pink" Memorial League Salver - Molesey Eagles
Singles - Cliff Eastwood
Doubles - Cliff Eastwood & Roger Briggs
Summer Singles - Tom Kennedy
Summer Doubles - Tom Kennedy & Andy Sutherland
Grand Slam (League, Cup, Singles and Doubles in the same year * includes Summer League) - 1990 Tom Boswell, 1997 Roger Briggs, 2018* Andy Sutherland, 2020 Cliff Eastwood
Most Wins 1978-Present
Singles - (6) Cliff Eastwood, (5) Andy Sutherland (4) Steve Petty (2) Roger Briggs, Jason Norris, Stuart White
Doubles - (9) Cliff Eastwood, Roger Briggs (4) Andy Sutherland (3) Danny Taggart, Michael Hope, Ashley Withers (2) M King, P Gill, M Persson, S Godling, Paul Brooks, Kevin O'Connor, Steve Petty, Tom Kennedy, Lee Nelson, Max Brooker
Winter League - (20) Epsom (4) Surbiton Town 'A' (3) Toby Nomads, The Victory 'A' (2) The Crown, West Park Chancers
Summer League - (19) Epsom (5) West Park Chancers
The John "Chains" McCabe Memorial League Cup - (14) Epsom (5) Surbiton Town 'A' (3) West Park Chancers (2) Swan Hampton Wick, Toby Nomads
The Robert "Billy" Pink Memorial League Salver - (2) Mavericks, Rhodrons, William Bourne 'A'
Surrey County
Surrey Interleague Cup - Tolworth
Social, News & Weather
Facebook
Never miss an update
Follow the site to get the latest news and results straight to your email